Ad


A lot of these DIY Christmas decor ideas will use items you all ready have on hand, or that you can pick up at value, dollar and thrift stores.
Life just isn't as merry and bright when your Christmas budget is pinched because of the overpriced Christmas garland that you bought and probably could have made for pennies on the dollar.  😉  Just sayin….
Here you will also find fresh inspiration on ways to decorate often times forgotten spaces.
Christmas can (and should) be celebrated throughout your home.  Even in your kitchen and your bathroom.
I'm sure you'll be sharing the holidays with friends and family and hosting beautiful functions.   These Christmas decor DIYs are something you can display with pride.
Now lets get to these lovely Christmas decor ideas shall we?
#1) LIT PINECONE HURRICANES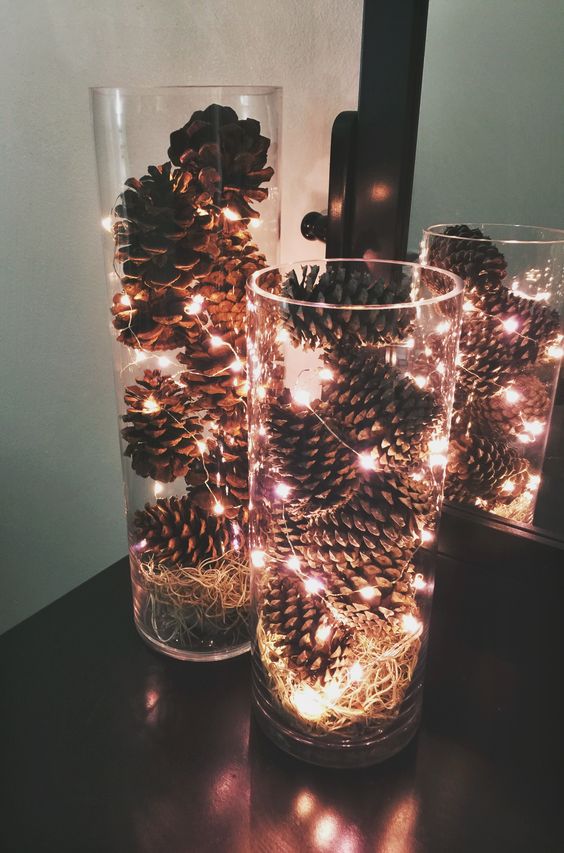 #2) GARLAND INSIDE THE DOOR FRAME
#3) FRESH GREENERY ON EXTERIOR DOOR FRAME
#4) ASSORTED LIT HURRICANES

Please Click "Next"or "Open"To Read More